Win keyfinder 2.0 Beta 1

Hi, every one, I'm delighted to inform you that there is a new version of Win Keyfinder i.e 2.0 will be available soon as beta for testing purpose, This version takes care of some of the bugs that were discovered or reported by Win Keyfinder 1.73/74 /75 users.
Winkeyfinder 2.0 changelog and other information related to it will be available as soon as it is released as public beta.
Win Keyfinder 2.0 retrieves your Microsoft Windows 7, Windows 8, Windows 8.1, windows XP, windows 2000, windows ME, 98, 2003 and .NET both 32bit and 64bit Operating system Product keys from the registry and display it for you. It does not generate any product key it merely displays the key stored in registry. It also retrieves Microsoft Office Product key stored in registry.
Here are some features of Win Keyfinder 2.0:
View Windows 8 and Windows 8.1 Product CD Key
View/change XP Key
View Windows 7 Product/CD Keys.
View Windows Vista Product Key
View/Change MS office Key
View Win98 Key
view Win2000 Key
View .Net Key
View Win2003 Key
Check Activation Status (WinXP) / Coming soon Win 7/Vista
Save Your Product Key By Encrypting It
De-Crypt your saved encrypted key
Support for MS Office Product keys
Here is a screenshot of Win Keyfinder 2.0 beta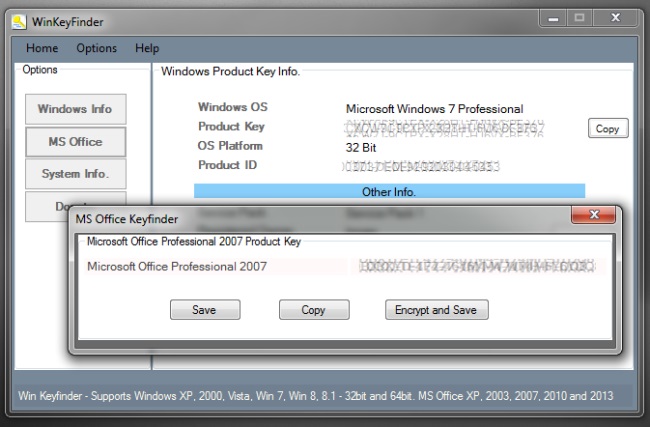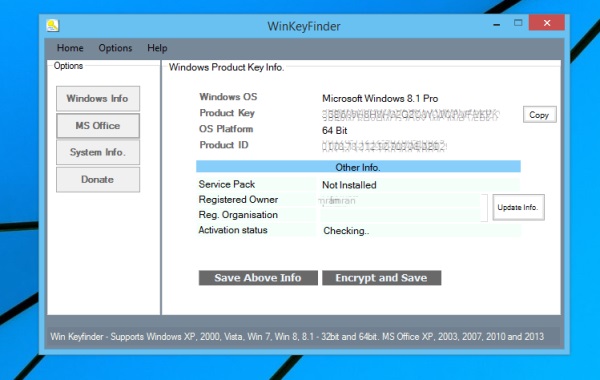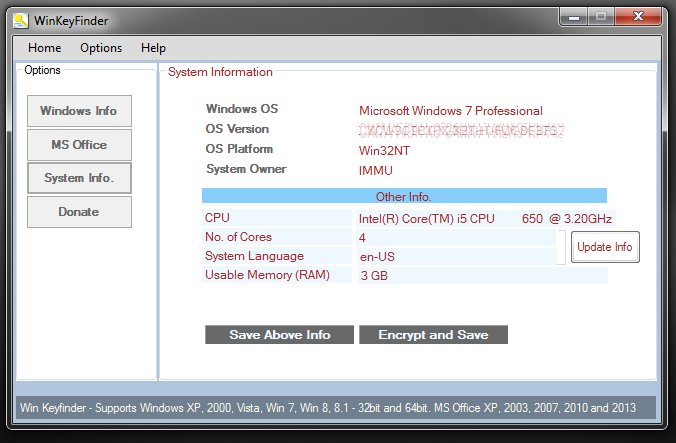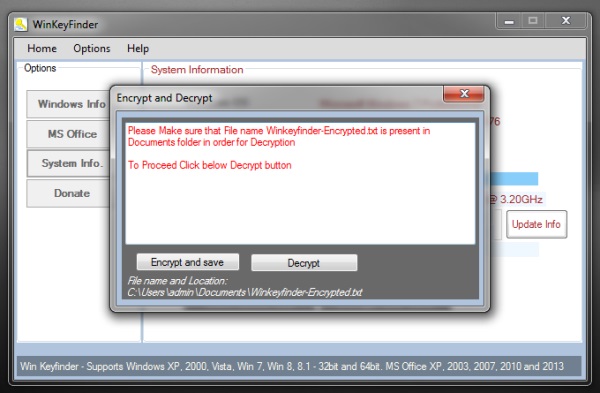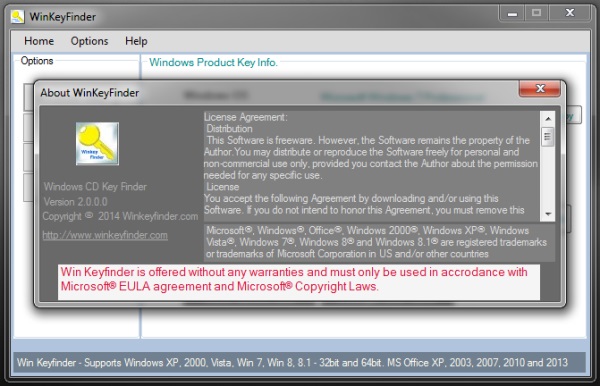 It is still in under development, so stay tuned for some new minor update/feature additions, and bugs fixes if any/discovered.
Download From Softpedia