Microsoft releases Windows 10
Microsoft releases Windows 10
Come July 29th 2015 Microsoft has released Windows 10 Operating system, and it is now available for download Via Website as a ISO package or if you had reserved Windows 10 copy, then the Windows 10 app will download it in background and let you upgrade once the download is complete.
Windows 10 upgrade is available for free for users running Windows 7, Windows 8 or Windows 8.1, This free upgrade is available for One full year.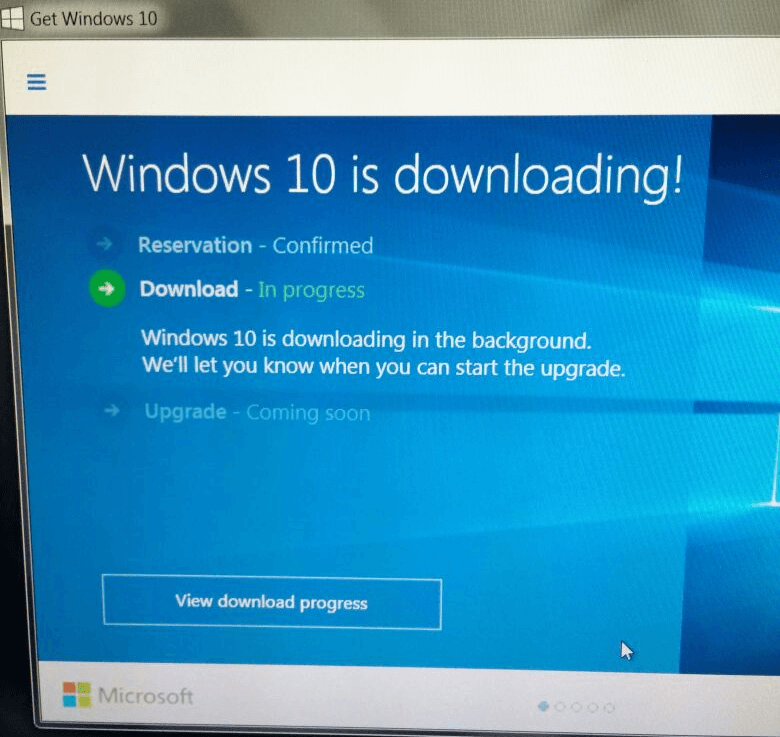 Before You think about the upgrade make sure your system meets the minimum system requirements: Mini. Windows 10 Specifications
How do I upgrade to Windows 10 safely!
It is important that before upgrading to Windows 10 from windows 7/8 a complete system backup is taken/ a system image is backed up, in case of failure or for some reason you want to revert back to old OS this will be really handy, Microsoft provides 1 month of time to revert to old Operating system, any one can revert back in this period, how ever if one month passes by and you feel to revert back the only way is to re-install the system or copy the backed up image.
— You can download a Free copy of Windows 10 ISO Image from Microsoft Website
— Upgrading from windows 7/8, is even more easy
—- Open Windows Update
—- If your system operating system is legal/legitimate and you are eligible then you will find a small windows 10 upgrade ap in the task bar right side
—– For Windows 7 you would need to install Service Pack 1 first
—– For Windows 8, upgrade to Windows 8.1
Enjoy your new Windows 10! let me know how you feel with the new Windows in your laptop/desktop.