Great News: Windows 10 to be Free for Windows 7, 8 Owners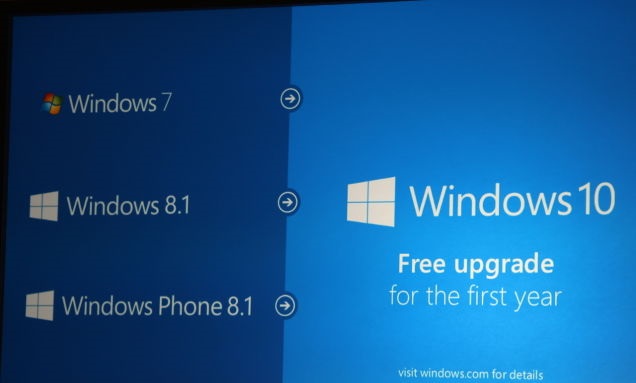 Great News: Windows 10 to be Free for Windows 7, 8 Owners
Microsoft on Wednesday (21.01.2015) Said the upcoming grand Windows 10 Operating system will be offered as a free Upgrade to the owners of the Windows 7, Windows 8 and Windows Phone software.
Announcement made by Terry Myerson, who runs Microsoft Operating system group. This is a big shift from Microsoft which earlier used to charge for any New Operating system, and a very big welcome news for Windows 7 and 8 users.
Windows 10 is expected to be in the market in the end of 3rd quarter or early 4th quarter 2015.
Windows 10 will be available for One full year as Free to upgrade for Windows 7, Windows 8, Windows 8.1 and Windows Phone 8.1 users.