Windows 10 Reserve Free Upgrade
Windows 10 Reserve Free Upgrade is now available for a Free Upgrade, reserve it now to Download and Install
Microsoft has now started reserving Windows 10 free upgrade For Windows 7 and Windows 8 users with valid Product. This Upgrade is a full upgrade and not a trial or limited in features, this was expected as it was announced by MS that the Users of Windows 7 and Windows 8 will get a free upgrade to Windows 10.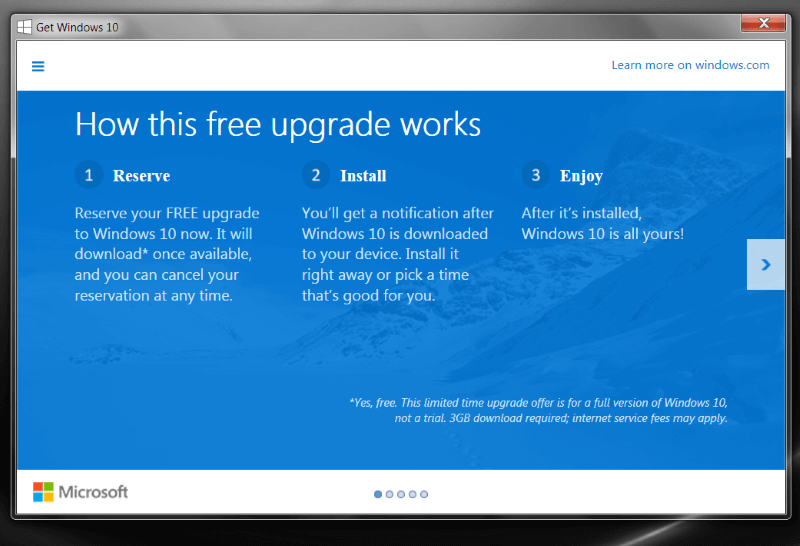 Here is how this Upgrade works:
1. Reserve:
Reserve your FREE upgrade to Windows 10 Now. It will be downloaded* Once available, you may cancel if you wish to.2. When the download is complete, you will receive a notification to install the downloaded Windows 10.