Windows 11 22H2, released accidentally by Microsoft
Windows 11 22H2 accidental release

Unsupported PCs received a Feature update notification via Windows Update for Windows 11 22H2, this was a surprise and a deal too good to be true, the release was due to a bug accepted by Microsoft, and the right team is working on it to fix it.
Even if you join the Insider Program, Windows 11 will not be available on unsupported PCs. Members of the Windows Insider Program were pleasantly surprised on 7th June 2022, when Microsoft issued the next feature upgrade to everyone (mistakenly).
Microsoft published Windows 11 22H2 in the Release Preview Channel on Tuesday, confirming that the next major Windows update is one step closer to a larger public rollout in the fall. Mica for Win32 programmes, drag and drop, and improved Start menu, a new Task Manager, and other features are included in the update.
With very few exceptions, Windows 11 officially requires Intel 8th Gen Coffee Lake or Zen 2 CPUs or above. While there are simple ways to install Windows 11 on unsupported CPUs, Microsoft does not even allow Windows Insiders to install beta releases of the operating system on unsupported PCs, so this erroneous release is uncommon.
Microsoft Aware of Windows 11 22H2 update bug
Microsoft is aware of the error and says it is looking into it. "It's a bug, and the appropriate team is looking into it," the official Windows Insider Twitter account adds. If you installed Windows 11 on an unsupported PC and were expecting only Release Preview updates for Windows 10, you should be able to undo the unexpected upgrade in Windows 11's settings area, By rolling back to Windows 10 within 10 days of the update.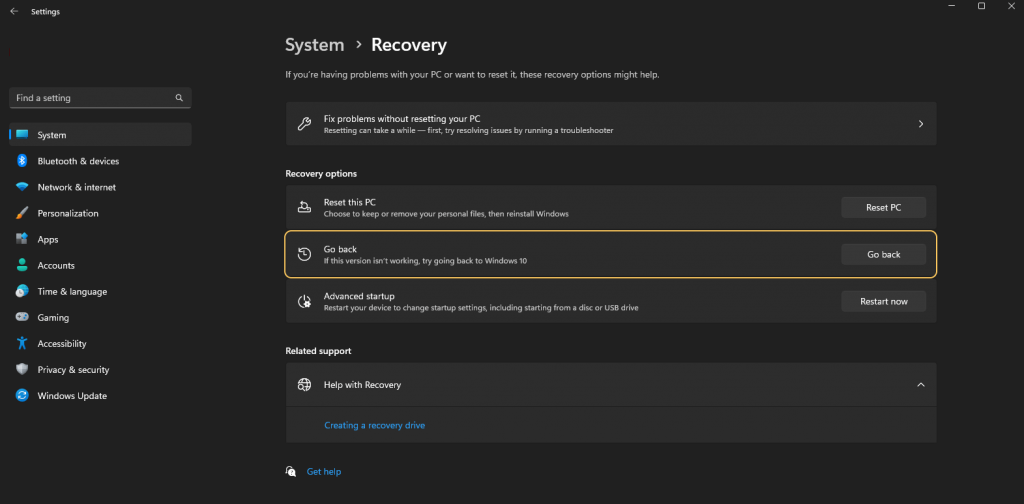 Under the set number of days (i.e 10) after upgrading to Windows 11, you can uninstall the update and return to the prior Windows operating system (Windows 10 for example).  Before you can uninstall Windows 11, you must first check for Windows updates.