Windows 8.1 Download Available -How to Download, Free Upgrade from For Windows 8
Arrival of 17th October 2013 marked the released of most anticipated Windows OS after Win 8, the Updated Windows 8.1 version has with lot of tweaks and incorporates some of the user concerns with Windows 8, such the lack of Start menu, easy navigation.
Windows 8.1 New Features:
Improved User Interface/ Multitasking
Boot to Desktop Option
Improved Start Page
App For Windows Remote Desktop
Option to Select Start Button/ Desktop on start
New Omnisearch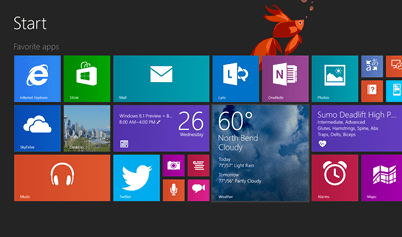 Now that the update is available for download and install. How to Download Windows 8.1?
Ans to this question is very simple, just login to Windows 8, and visit windows 8 store you will be prompted with Windows 8.1 Free Upgrade screen.
Click on Update Windows to Windows 8.1, the system will download Windows 8.1 and Install.
Make sure that you make backup of your system before you update it to Windows 8.1, as some of the apps might not work on windows 8.1 or you might lose your valuable data